Lens culinaris Lectin (LCA/LCH) - Pure
Cat# 21510006-2
Size : 10mg
Contact local distributor :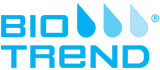 Phone : +1 850 650 7790
Description
Lentil lectin (Lens culinaris) is a metalloprotein that binds reversibly to polysaccharides and glycoconjugates containing α-D-mannose and α-D-glucose, eluting with the sugar Me-α-Man plus Me-α-Glc. In comparison to to Con A, it distinguishes less between glucosyl and mannosyl residues and binds simple sugars less strongly. It also retains its sugar binding ability in the presence of 1% sodium deoxycholate and thus can react with detergent-solubilized membranes. Affinity purified Lens culinaris lectin (LCA) is composed of four subunits that consists of an α-chain (MW: 5.7 kDa) and β-chain (MW: 17.5 kDa). This lectin is useful in affinity chromatography columns for the separation of glycoconjugates. The two isomers LCA-A and LCA-B agglutinate human red blood cells, although not blood group specific. Activity of LCA is determined by haemagglutination with human blood and agglutinates a 2% suspension of human erythrocytes at a lectin concentration of 8µg/ml. LCA requires calcium and manganese ions for binding. See other LCA conjugates.
Application
IHC, Affinity chromatography, hemagglutination
Properties
Activity Level
50-200 µg/mL will agglutinate type O human erythrocytes. 2-5 µg/mL will agglutinate neuraminidase treated cells.
Abbreviation (Lectins Only):
Inhibitory Carbohydrate
α-Methylmannoside + α-Methylglucoside
You might also be interested by the following products: