Solanum tuberosum Lectin (STA/STL) - AP (Alkaline Phosphatase)
Cat# 21510750-1
Size : 1mg
Contact local distributor :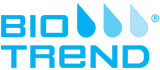 Phone : +1 850 650 7790
Description
Alkaline phosphatase (AP) is conjugated to Solanum tuberosum Lectin (STA/STL) to show the binding of STA/STL in many applications including Western blotting and ELISA. Alkaline phosphatase is a large protein (140 kDa) that catalyzes the hydrolysis of phosphate groups from a substrate resulting in a colored or fluorescent product. The optimal enzymatic activity of this protein is between pH 8 and 10, and its reaction rate remains linear, improving sensitivity over time.
Properties
Appearance color
Clear, Colorless to Light Brown
Abbreviation (Lectins Only):
Storage Buffer
1x PBS w/ 0.02% Sodium Azide
Conjugate/Tag/Matrix
Alkaline Phosphatase (AP)