Solanum tuberosum (STA, Potato) (FITC)
Cat# S5328-07A-2mg
Size : 2mg
Contact local distributor :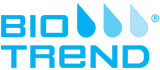 Phone : +1 850 650 7790
---
Grade
Molecular Biology Grade
Solanum tuberosum lectin consists of two identical 50,000D subunits. The subunits can dissociate in solution to produce a monomeric form of the lectin which does not agglutinate cells. Potato lectin contains about 50% carbohydrate, composed of arabinose and galactose. This lectin binds oligomers of N-acetylglucosamine and some bacterial cell wall oligosaccharides containing N-acetylglucosamine and N-acetylmuramic acid. Although the carbohydrate binding specificity is similar to wheat germ agglutinin and Datura stramonium lectin, several differences have been reported for potato lectin. Fluorescein labeled Solanum Tuberosum Lectin is produced by using the highest quality fluorescein isothiocyanate, our affinity-purified lectin, and special conjugation procedures. Fluorescein labeled Solanum Tuberosum) Lectin has an appropriate number of fluorochromes bound which provide the maximum fluorescence and optimum staining characteristics for this particular lectin. This lectin is supplied essentially free of unconjugated fluorochromes and inactive lectin. Accompanying each fluorescent lectin is an analysis data sheet summarizing the results of our quality control tests and providing pertinent information on the product. All of these reagents are supplied as solutions perserved with sodium azide.

---
Applications:
Suitable for use in FLISA. Other applications not tested.

---
Recommended Dilution:
Optimal dilutions to be determined by the researcher.

---
Inhibiting/Eluting Sugar:
Chitin Hydrolysate

---
---
---
---
Storage and Stability:
May be stored at 4°C for short-term only. Aliquot to avoid repeated freezing and thawing. Store at -20°C. Aliquots are stable for 6 months at -20°C. For maximum recovery of product, centrifuge the original vial after thawing and prior to removing the cap. Further dilutions can be made in assay buffer.

---
---
---
Form
Supplied as a liquid in 10mM HEPES, 0.15M sodium chloride, pH 7.5, 0.08% sodium azide, 0.1mM Ca++. Labeled with Fluorescein.
---
---
Important Note
This product as supplied is intended for research use only, not for use in human, therapeutic or diagnostic applications without the expressed written authorization of United States Biological.
---