Bauhinia purpurea (BPL/BPA)
Référence 518248-5mg
Conditionnement : 5mg
Contactez votre distributeur local :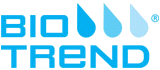 Téléphone : +1 850 650 7790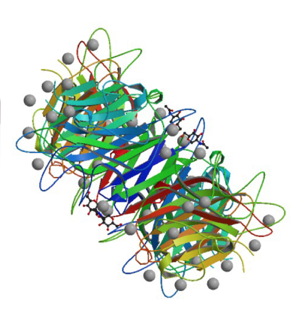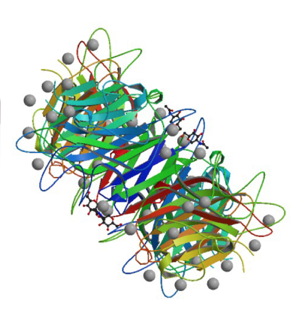 ---
BPL/BPA
Bauhinia purpurea agglutinin or lectin (BPA/BPL) is a tetrameric lectin with a molecular weight of 195,000. Binding appears to be highest for glycoconjugates containing galactosyl (β-1,3)N-acetylgalactosamine structures but oligosaccharides with a terminal alpha; -linked N-acetylgalactosamine can also bind. BPA is lactose-specific and elutes with the sugar lactose. It has specificity for blood groups A, B, O (-SA). Treatment of erythrocytes with neuraminidase or trypsin will increase the agglutination reaction, indicating that the receptor is masked by terminal carbohydrates. Although binding specificity is similar to that of peanut agglutinin, tissue staining patterns of these two lectins are distinct. Makela's group 2 sugars, particularly N-acetyl-D-galactosamine, are potent inhibitors. The native protein appears to be stable in detergent solution.

---
---
Blood Specificity:
A, B, O (-SA)

---
Sugar Specificity:
Galbeta; 3GalNAc

---
Inhibitory Carbohydrate:
Lactose

---
Divalent Ions:
None Required

---
Storage and Stability:
Lyophilized powder may be stored at -20°C. Stable for 12 months after receipt at -20°C. Reconstitute with sterile buffer or ddH2O. Aliquot to avoid repeated freezing and thawing. Store at -20°C. Reconstituted product is stable for 6 months at -20°C. For maximum recovery of product, centrifuge the original vial after thawing and prior to removing the cap. Further dilutions can be made in assay buffer.

---
---
---
Form
Supplied as a lyophilized powder.
---
---
Important Note
This product as supplied is intended for research use only, not for use in human, therapeutic or diagnostic applications without the expressed written authorization of United States Biological.
---