Phaseolus limensis (LBA) (Biotin)
Référence 518605-2mg
Conditionnement : 2mg
Contactez votre distributeur local :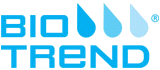 Téléphone : +1 850 650 7790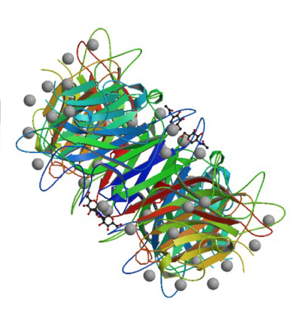 ---
LBA
Biotin is a small molecule involved in a wide range of metabolic processes. This ligand forms a complex with Avidin and Streptavidin, resulting in the strongest non-covalent protein-ligand interaction known. Biotinylated Phaseolus limensis Lectin (LBA) has an appropriate amount of biotin bound to provide optimum detection characteristics when using an Avidin-HRP or Streptavidin-HRP conjugate. Biotinylated lectins allow for more sensitive detection in ELISA and Western-blotting applications.

---
---
Blood Specificity:
A1 > A2 >> B

---
Sugar Specificity:
GalNAc alpha(1,3) [Fuc alpha(1,2)] Gal

---
Inhibitory Carbohydrate:
N-Acetylgalactosamine

---
Storage and Stability:
Store product at 4°C if to be used immediately within two weeks. For long-term storage, aliquot to avoid repeated freezing and thawing and store at -20°C. Aliquots are stable at -20°C for 12 months after receipt. Dilute required amount only prior to immediate use. Further dilutions can be made in assay buffer. For maximum recovery of product, centrifuge the original vial after thawing and prior to removing the cap.

---
---
---
Form
Supplied as a liquid. Labeled with Biotin.
---
---
Important Note
This product as supplied is intended for research use only, not for use in human, therapeutic or diagnostic applications without the expressed written authorization of United States Biological.
---